Children explore, experiment and create at the Putnam County YMCA
A safe and nurturing environment
The Putnam County YMCA is a wonderful, loving environment that provides children with a strong foundation to grow and learn with confidence and success. We provide high quality child care and education for children ages 1 through 8. We welcome and encourage parents and family members to come to the center often to be a part of their child's learning experience. All children at The Putnam County YMCA are given the opportunity to explore, experiment and create in a safe and nurturing environment.
Child Watch is available for your children ages 1 year up to age 8 while you are attending classes or working out at the Putnam County YMCA. This service is FREE for members and only $2.00 per child for non-members. Parents must stay in the facility.
Child Watch Hours
Monday – Friday: 8:30am – 11:30am
Monday-Thursday: 5:00pm – 8:00pm
Saturday: 8:00am – 12:00pm

---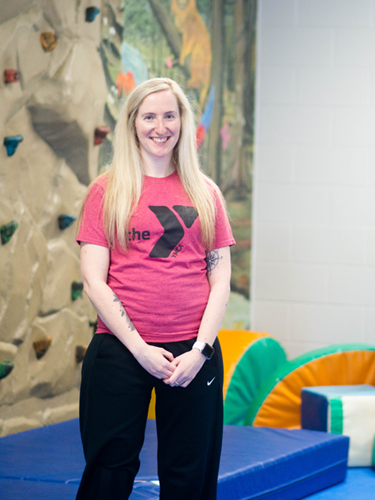 YMCA Security First
A peace of mind for parent and child.
The Putnam YMCA implemented an electronic check-in / check-out process for the Child Watch room in December of 2018 to assure the safety of our smallest guests.
Parents are required to walk in and complete the information at the convenient on-site computer each visit.
To make drop off and pick up as smooth and safe as possible, pictures of the child and responsible adult will be taken and added to the system.
There is an automatic lock on the Child Watch door. The matching responsible adult collecting the child will wait until one of the room attendants pushes a button to unlock the door to gain access to the room.
This safety practice will give you peace of mind as your child will be secure while you both are in our facility.